---
TRansitioning to A Circular Economy for E-waste
Working with academics and researchers from the Waste Management group, Robin Browning composed several pieces of music that were performed by the SON Orchestra at the Science and Engineering Day, University of Southampton on 7th May 2022.
The music used loops and cycles based on samples from mobile phones and other electronic items to show the nature of circular economy. Blending granular samples with live instruments and spoken words the music became atmospheric and ethereal. The addition of a dancer using a smart ring to control on sample added another layer to this exciting show.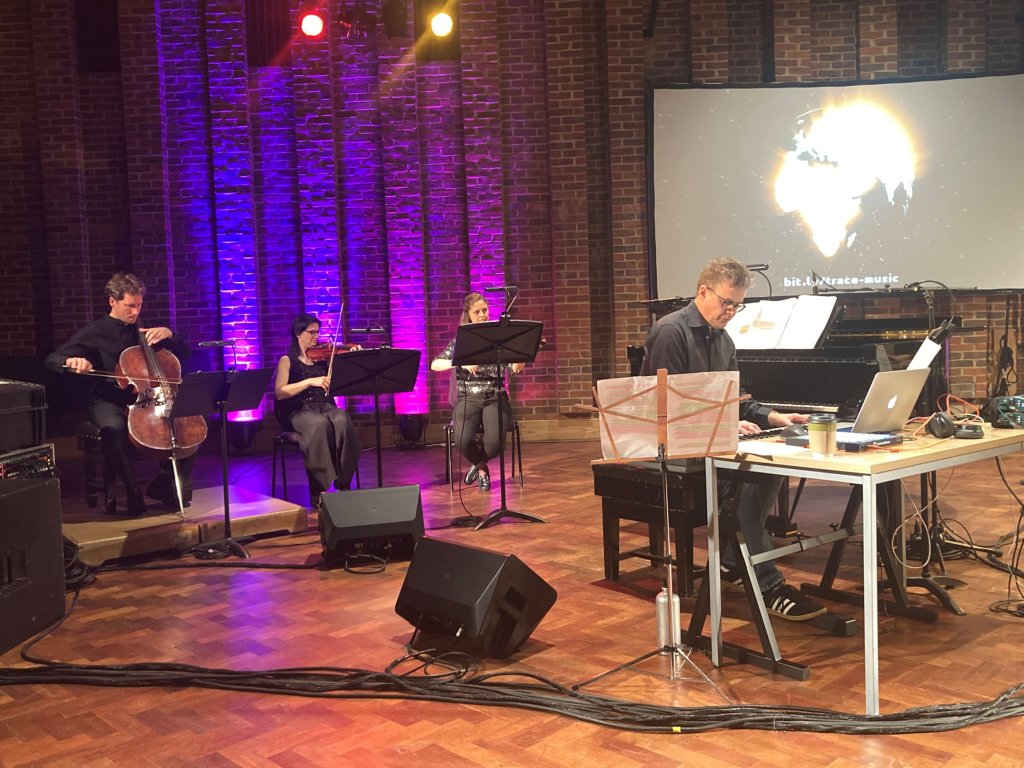 Funded by the Engineering and Physical Sciences Research Council via the University of Southampton's Impact Acceleration  Account 2021 and its Centre for Doctoral Training in Sustainable Infrastructure Systems (EP/L01582X/1).
TRACE-E Music – Robin Browning